Michigan Beach Sand | Private Beach Construction-Michigan
Soft sandy beaches are a staple of any Michigan waterfront summer diet. Seaside Seawalls provides premium beach sand and private beach design services guranteed to enhance your summer months for years to come. Contact us today to speak with a Michigan beach specialist that can answer all your questions including a free quote!
Michigan Beach Sand & Private Beach Construction
Michigan Beach Sand and Custom Private Beaches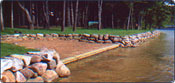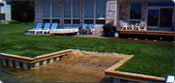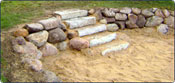 A private beach is a summer sanctuary for your family and friends during the hot summer months in Michigan. Providing safe access to the water, our private beaches are a great addition to any waterfront property and provide excellent erosion control. Imagine barbeques, swimming, or just parking your jet skis on your own private beach. Seaside Seawalls can deliver this peaceful and serene addition with over 20 years experience in the business, hassle free.
If beach sanding is what you need, we have a wide variety of quality domestic and imported sands available to add that perfect nuance and feel to your beach. Keep your beach up to date with bi-yearly sanding services that keep the muck at bay with a solid sandy bottom all summer long. Commercial services are also available for large and public beach settings as well as upkeep and maintenance. Contact us today for an easy and free onsite estimate!