Michigan Seawall Repair, Dock Repair, Retaining Wall Repair
If you are looking for repair or stabilization services for poorly constructed or simply aging seawalls, Seaside Seawalls is here to help. Our experienced professionals provide seawall repair services as well as refurbishment of just about any marine construction project. Seaside Seawalls will bring your seawall, dock or retaining wall to a good as new. Call us today for a free estimate and onsite quote!
Michigan Seawall Repair & Retaining Wall Repair
Seawall repair, Dock, Retaining Wall and Shoreline Repair Services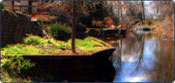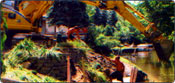 Seside Seawalls offers Michigan seawall repair services for just about any marine type project or service we provide. If you bought it somewhere else or your seawall is just old or falling apart, give us a call and rely on our 20 years of Michigan seawall repair experience to bring it back to life.