A Michigan Steel, Rock, and Vinyl Seawall Company!
Don't settle for just a seawall, get a Seaside Seawall! Seaside Seawalls is the premier provider of steel seawalls, seawall repair, vinyl seawalls and more! We are a southeast Michigan seawall company serving the marine construction needs of the greater Livingston county area including Eaton, Oakland, Genesee, and surrounding counties. Seaside Seawalls continues to deliver consistent and exceptional results.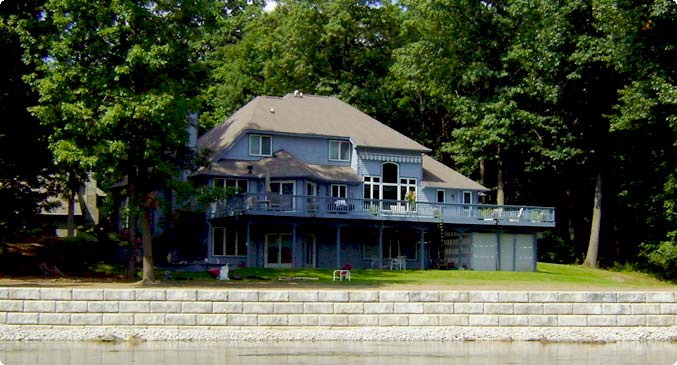 A Stress Free Michigan Seawall Builder - Guaranteed!
Choosing a Michigan seawall or marine construction professional is a big decision! When contemplating construction of a seawall, dock, or any improvement over water, several agencies may need to be contacted for permitting. Seaside Seawalls provides complete EGL and township permit assistance so you can relax and focus on whats really important, your project.
One of our marine construction professionals will be happy to meet with you in person to discuss your project specifications in detail to successfully turn your marine/offshore construction project into reality. Contact us today, from design to clean-up we have you completely covered!
Seawall & Other Services Offered
Seawalls - New / Repair
Rip Rap Revetments
Beach Sanding
Helical Pier Systems
Pile Foundations
Pile Driving
Platform Decks
Boat Wells
Boat Launches
Dredging
Hoists & PWC Lifts
Snow Removal