Here at Seaside Seawalls, we are pleased to announce the completion of the boat well and black steel seawall project on the Shiawassee River in Linden, Michigan! The Shiawassee River is one of many rivers that runs through Michigan's Genesee County. The river itself is approximately 120 miles long and is home to over 59 fish and freshwater species! To refresh your memory, we posted about this project back in March of this year. The job was necessary because the residential customer wanted a place to dock his boat on the narrow Shiawassee River. Installing a dock was not feasible due to the river being so narrow, as it would disturb the navigation of other boats through this area.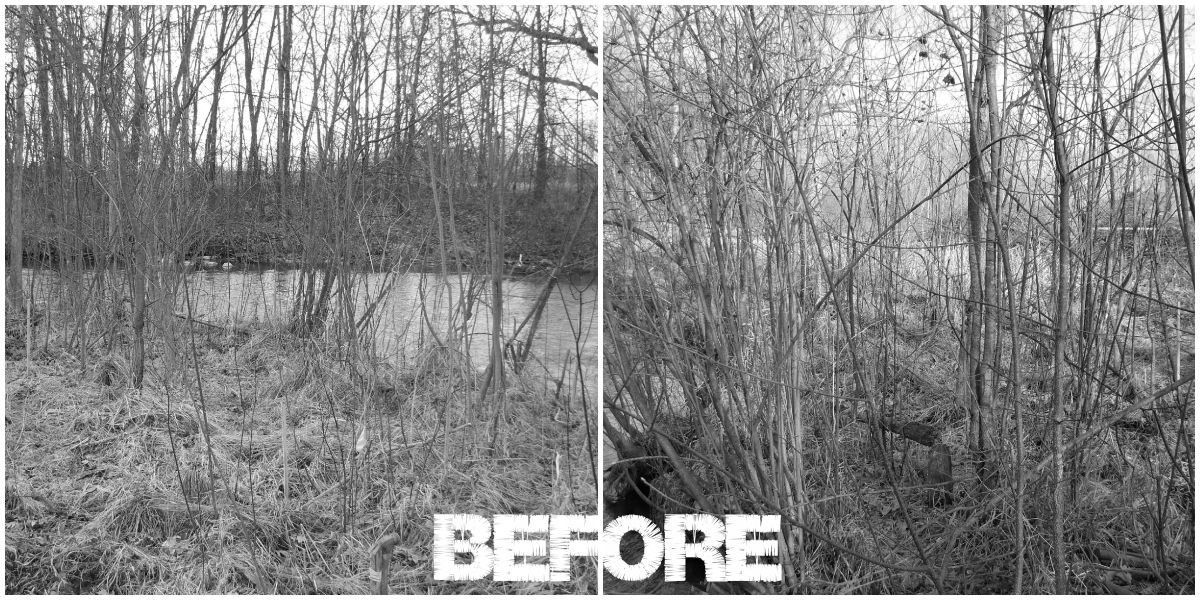 Last time we updated you, we had just begun the project and had started excavating the area that would become our boat well. We had to ensure that we were very careful getting to the job site though, due to the wetland area and the many permits we had to acquire in order to complete this job. As usual, a DEQ Permit was necessary, but in addition to that, we also had to obtain a Genesee County Drain Commissioner Permit.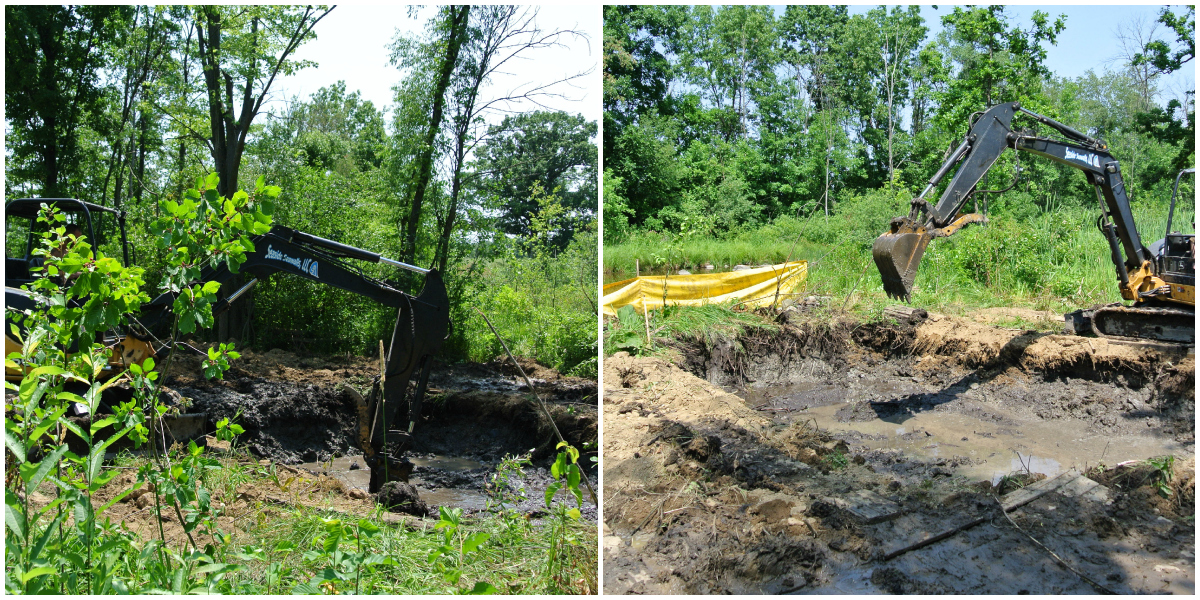 Since we did not want to disturb the wetland area too much, we laid thick plywood and rail road ties along our main access path so that our machinery (i.e. skid steer and excavator) and our team members with the materials (black steel, riprap, sand for the backfill, and treated lumber) could get to and from the boat well during construction. In addition, we installed a 50' x 4' treated lumber boardwalk which ran along one side of the boat well. This also helped us access the job site more easily. We then had to excavate a large area (30' x 15') where the boat well would eventually go. Once excavated, we installed a black steel seawall around the perimeter of the boat well. Upon completion, the steel seawall extended a total length of 84 feet and measured 4 feet in height.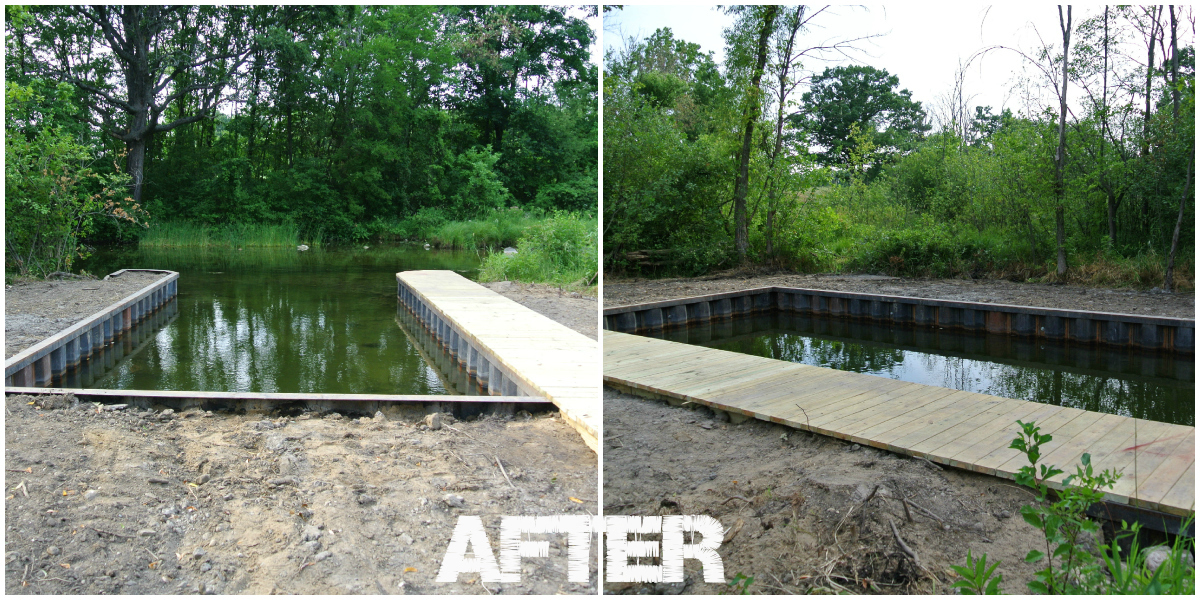 As you can see, the boat well is now finished and looks great! The installation of this customer's new boat well, boardwalk, and black steel seawall makes his property both functional and attractive. If you're looking to spruce up your waterfront property, please do not hesitate to contact Seaside Seawalls for a free estimate. Our team of professionals would be more than happy to help you plan out and construct the marine landscaping structure you've always dreamed of!