It's that time of year again! No, we're not talking about the holidays necessarily. 'Tis the season for some deep freezing! While the kids may be looking forward to the onset of this chilly season (snowmen, hot chocolate, and winter break certainly help with that!), us adults are typically less than thrilled about the seasonal change. It's time for us to dig out those snow boots, hefty winter coats, and warm woolen mittens. That's right, folks: winter is coming (though in many parts of Michigan, it feels like it's already here!) And if this winter is anything like last year's, we're talking about some serious temperature drops. But it's not just the sub-zero temperatures and the threat of another polar vortex that we Michiganders are concerned about. In the 2013/2014 season, Michigan received some record snowfalls, with 79 inches in just 3 months! Compare this to the previous 65 inch snowfall record, and we can see quite clearly that Michigan winters are steadily worsening.
Unfortunately for us, the 2014/2015 winter season is looking like it will follow in last year's footsteps. In fact, the Old Farmer's Almanac predicts another season of arctic-like blasts across the United States, even going so far as to call it the "refriger-nation". In addition to these sub-zero temperatures, they are anticipating an above-average amount of snowfall across the country.
Our Commercial and Residential Snow Removal Services to the Rescue!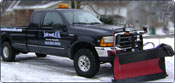 In preparation for this, Seaside Seawalls is proud of offer snow removal services in the greater Livingston County area (Brighton, Howell, South Lyon, Whitmore Lake) of Michigan. Our team of experienced professionals are both hard working and dedicated to keeping your commercial and residential properties safe from heavy snow and ice build up. Whether it be your driveways or parking lots, our fleet of F-350 trucks are up to the task! Fitted with made in Michigan BOSS Snow Plows bulk rock salt distribution systems, and the necessary lighting for safe snow removal into the wee hours of the morning, you can rest assured that Seaside Seawalls has the equipment necessary to eliminate ice and snow from your home or business during the cold winter months.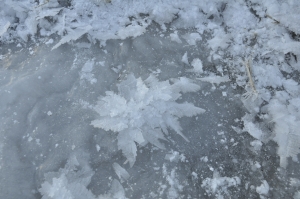 With another rough Michigan winter ahead of us, it's time to consider snow removal plans for your residence or business. Luckily, Seaside Seawalls has got you covered! Trust our team of experts with the treacherous task of snow and ice eradication this year. We are Livingston County's #1 snow removal service dedicated to providing you with a thorough job with competitive rates in a timely manner. Now you can comfortably and confidently say (or sing) the words: Let it snow, let it snow, let it snow! Call us today for a free quote – we'd be happy to hear from you!